EXPERTISE
More than just a safety feature, railings are an integral part of a building's architecture. This is why Ramp-Art's aluminium and glass railings meet the highest security standards without any compromise on style and design.
Provincial leader in the conception, fabrication and installation of aluminium and glass railing systems, Ramp-Art is the partner of choice for institutional and commercial projects of all kinds, and for mid and high-rise residential projects.
For nearly 30 years, Ramp-Art has been Québec's reference for railing systems combining design, quality, and security.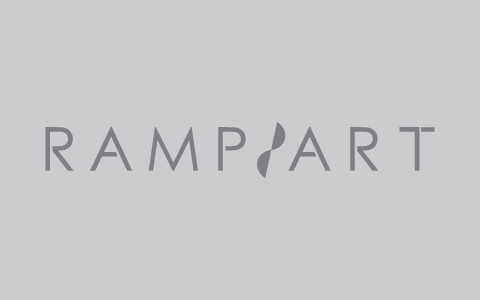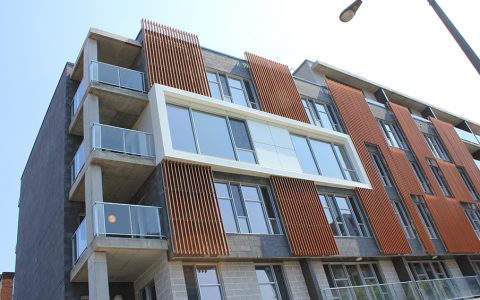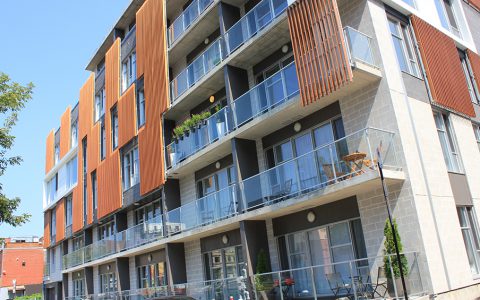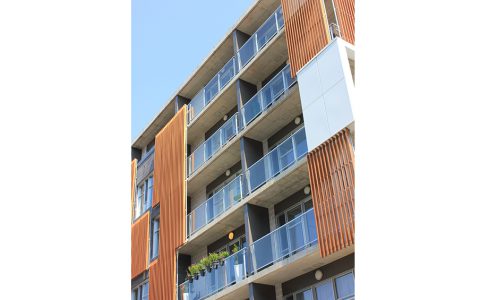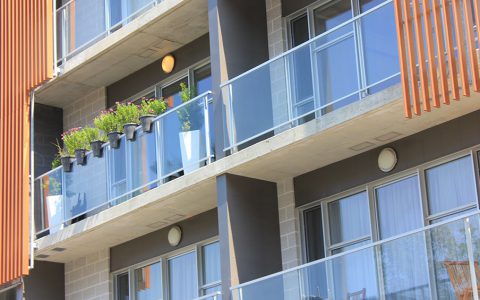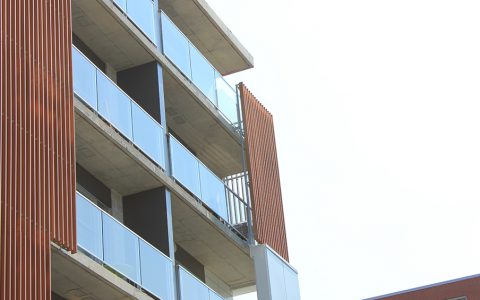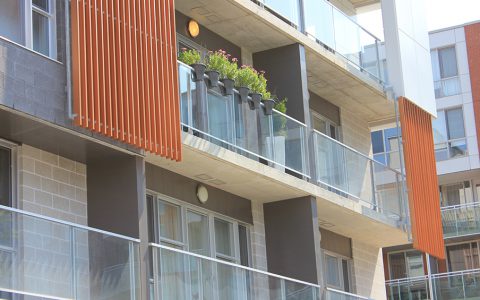 Dell'Arte Condos
Our popular glass and aluminium railing systems abutting under the handrail are well shown at Dell'Arte condos.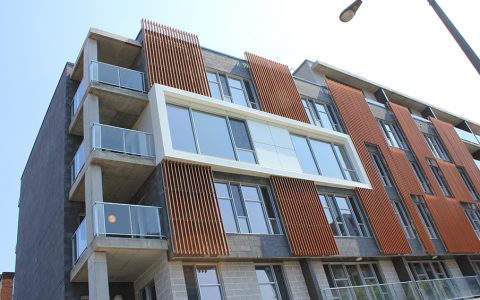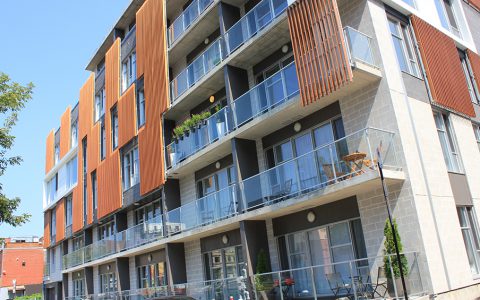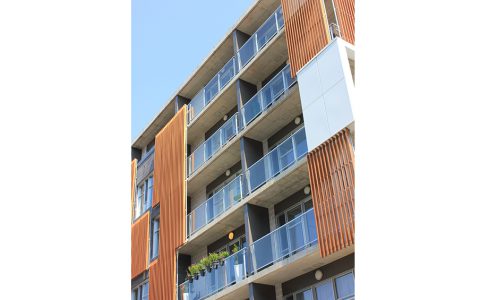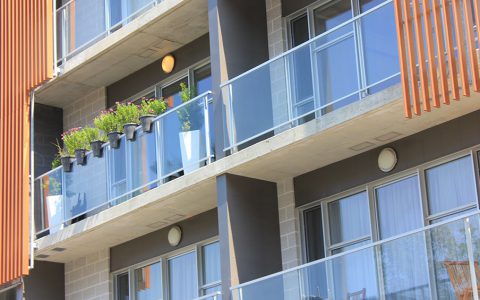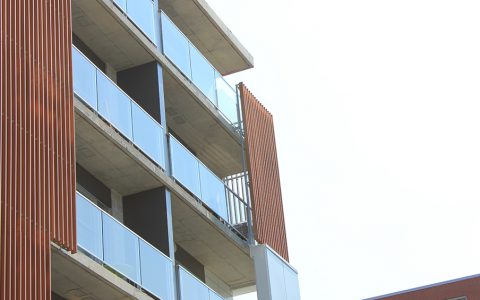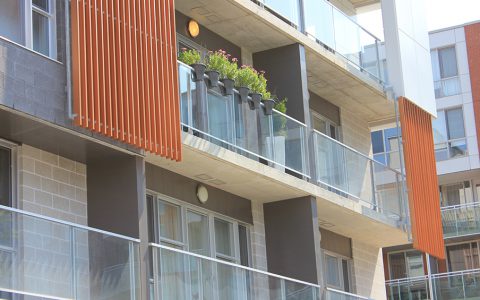 Dell'Arte Condos
Nos populaires garde-corps en aluminium et en verre butant sous la main-courante sont mis bien en évidence aux condos Dell'Arte.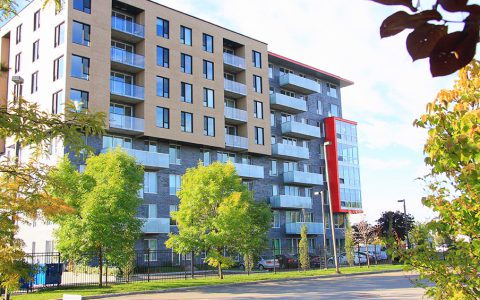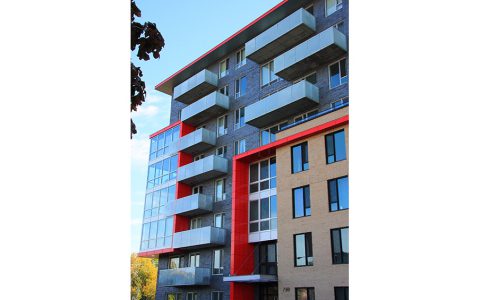 Rouge Condos
Glass serigraphy offers privacy for residents of the first levels of Rouge condos.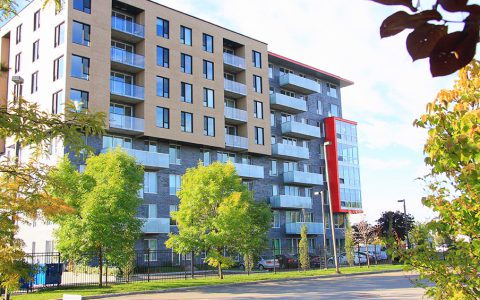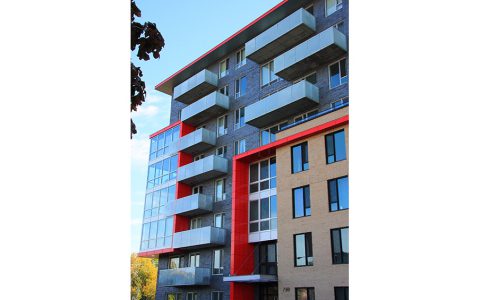 Rouge Condos
La sérigraphie du verre offre de l'intimité aux habitants des premiers étages des condos Rouge.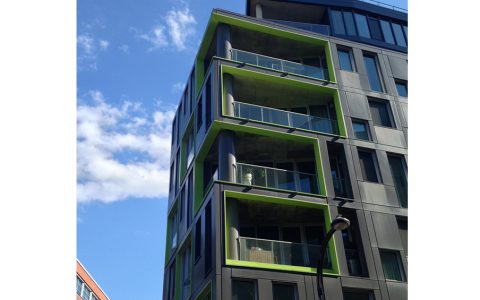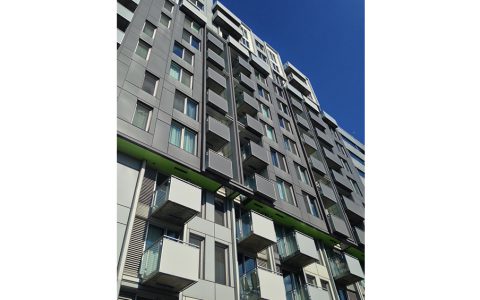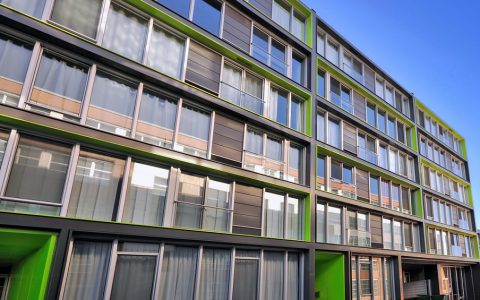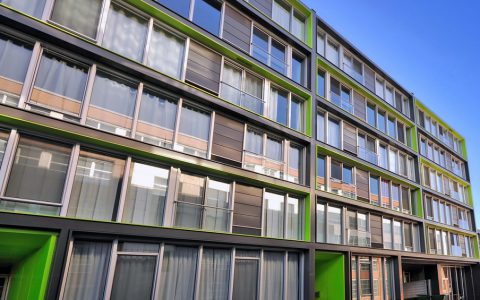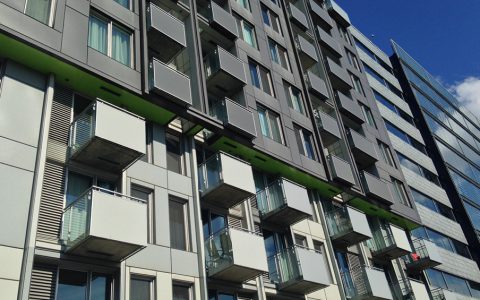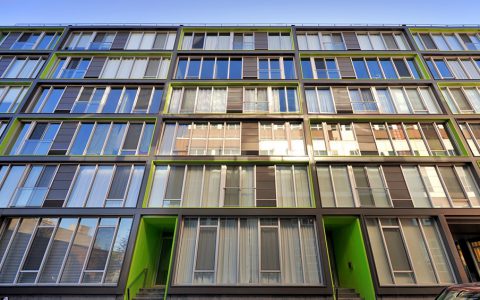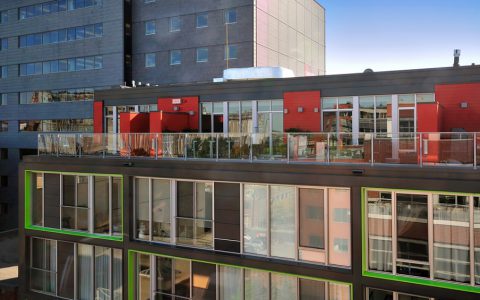 M9 Condos
Railing systems for french balconies are used at M9 condos to insure the safety of all residents.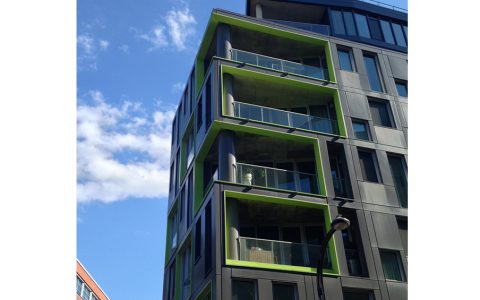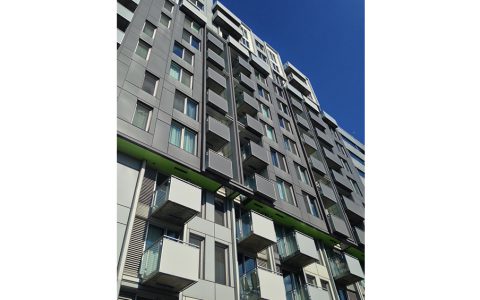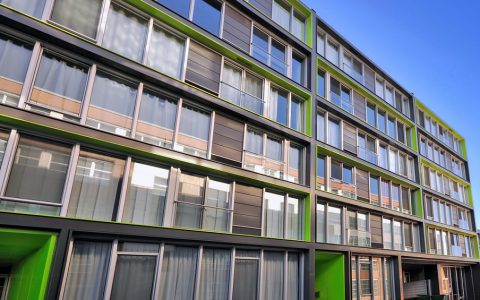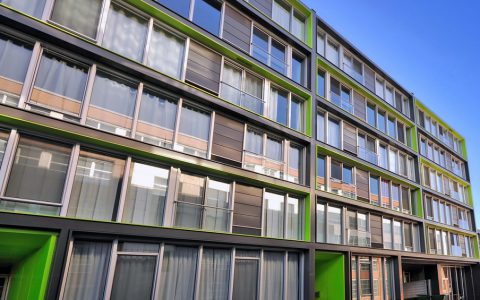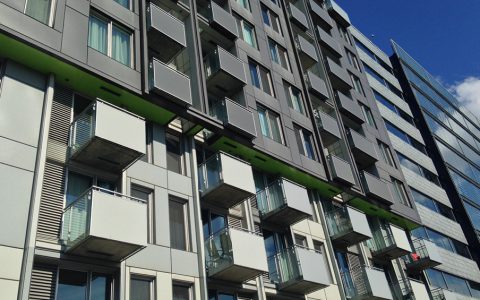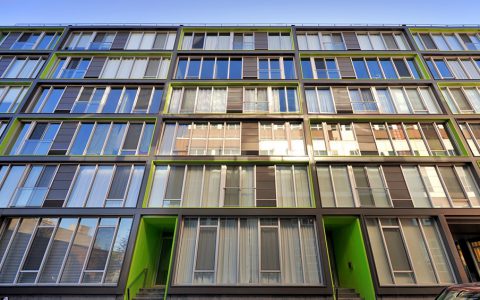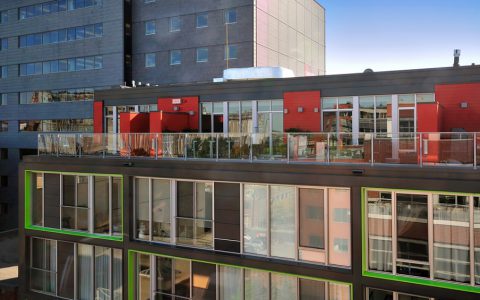 Condos M9
En plus de rampes plus traditionnelles, les garde-corps pour balcon français sont utilisés pour assurer la sécurité de tous les habitants des condos M9.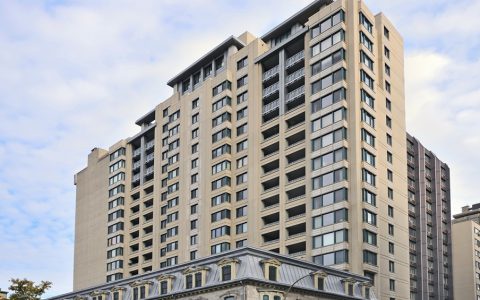 Beaux-Arts Condos
Our railings integrate with subtlety through the architecture of the Beaux-Arts condos in order not to influence the classic style of the building.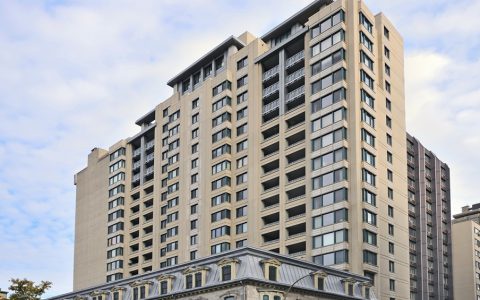 Condos Beaux-Arts
Nos rampes s'intègrent avec subtilité dans l'architecture des condos Beaux-Arts pour ne pas altérer le style classique du bâtiment.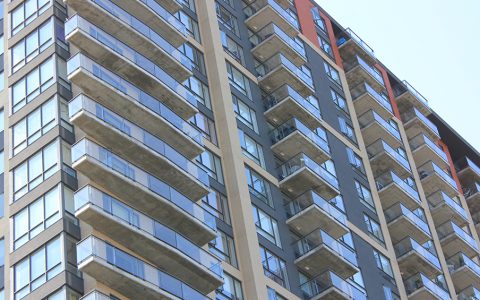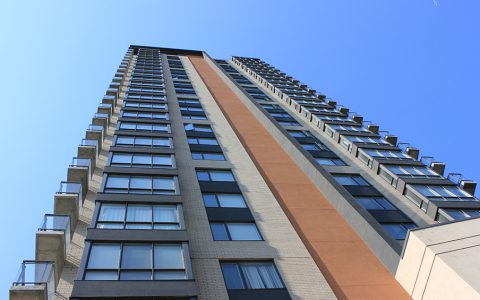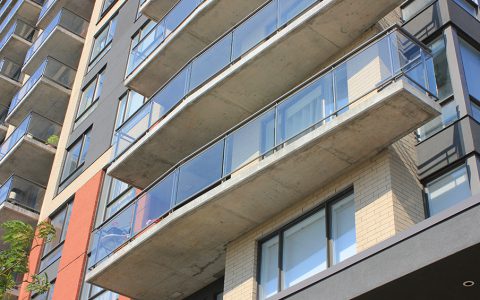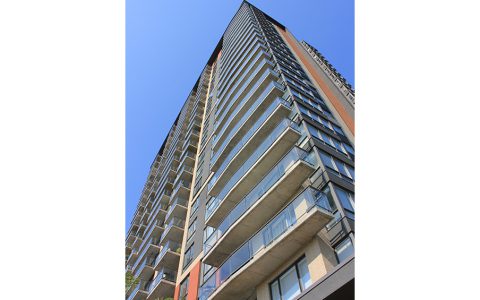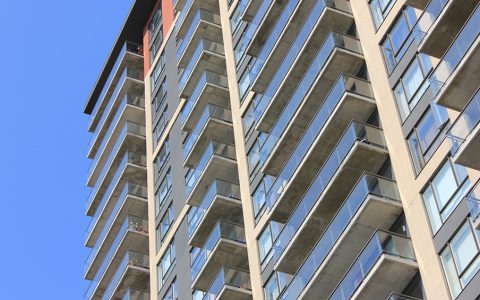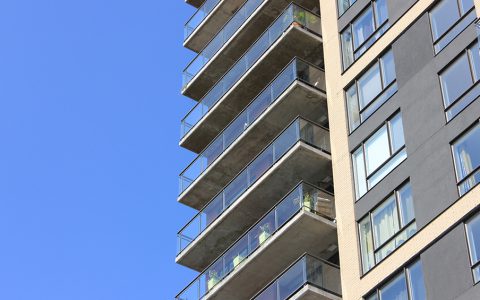 Le Blu Rivage
The balconies and railings at Blu Rivage have many different angles to further enhance the look of this splendid building.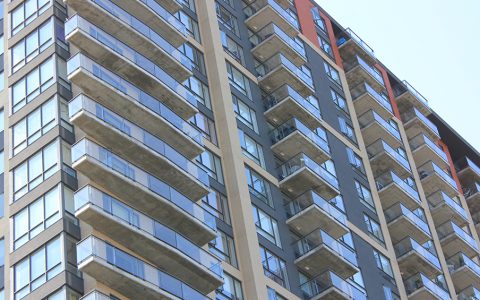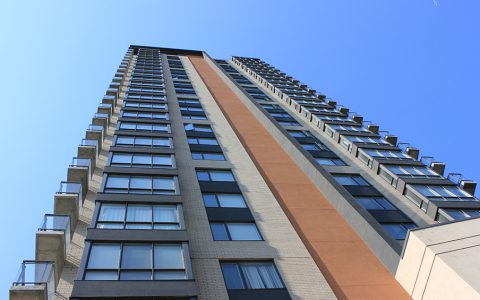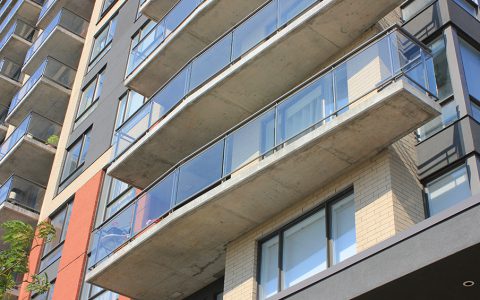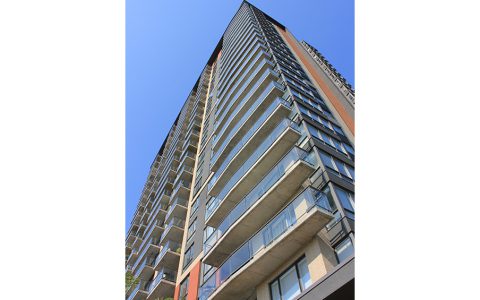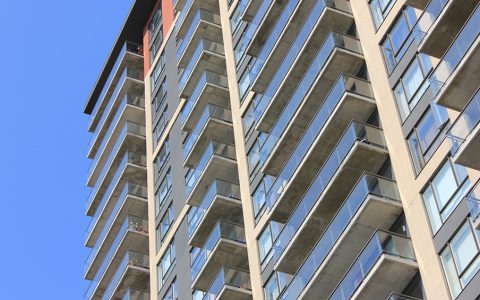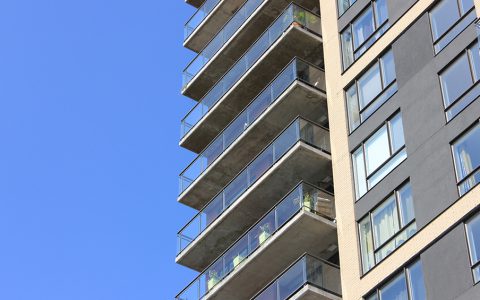 Le Blu Rivage
Différents angles sont utilisés dans les balcons et rampes du Blu Rivage permettant de donner encore plus de splendeur à cette construction.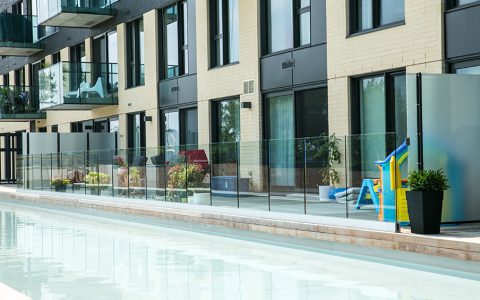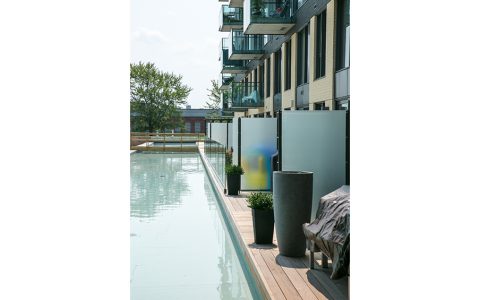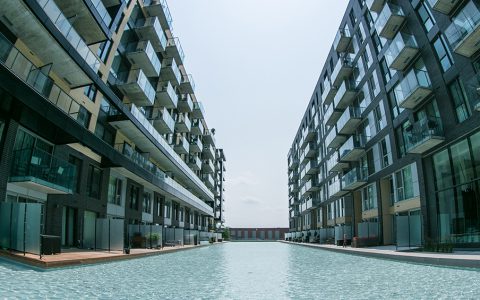 Les Bassins du Havre
Our glass and aluminium railings create a private, yet open, environment at Les Bassins du Havre.
Dell'Arte Condos

Montréal

Dell'Arte Condos

Montréal

Beaux-Arts Condos

Montréal

Condos Beaux-Arts

Montréal

Les Bassins du Havre

Montréal